Game Night at the Lodge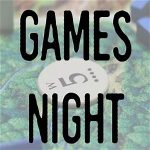 Looking for something to do to relax after a long week. Come enjoy your Club on Game Nights. The Club will be open beginning February 17th and will continue every Saturday as long as members take advantage of the Club being open. It will be up to the members to make Game Nights successful.
Play :
Pool
Foosball
Shuffle board
Friendly game of cards
What's Bunco? Want to give it a try?
Ever play Chicken Foot?
How about Mexican Train?
Or is a game of DICE in your cards?
Ever wonder what it would be like to be a Mixologist? We can show you if you have an interest to bartend now and then for your Club.
Not into games? That's okay come support your Lodge and just enjoy being around members and friends.
Spread the word, talk with other members and bring your friends (maybe they will want to join) and come have a great time at "GAME NIGHT" at the Elks.
Chips and dips provided but feel free to bring snacks to share (not required)
Make plans now and mark your calendar the first
"Elks Lodge Game Night"
is Saturday February 17th!
Open to members and their guests
Hope to see you there!