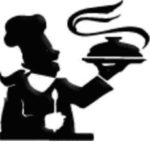 Friday Night Dinner
Dinner is served at 6 PM and is typically between $6-$9 depending on menu. You may either call (970) 325-4510 or email ourayelks492@gmail.com to confirm dinner for a specific Friday Night. This is open to  Members and Their Guests
THIS SPRING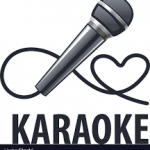 Second Friday on each of month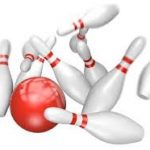 Elks Member Bowling
Bowling is scheduled to begin the week of January 14th, and we will plan to bowl 4 nights a week (Mondays, Tuesdays, Wednesdays and Fridays) if we have 8 or 9 teams – 3 nights a week if we have less than 8 teams. Hopefully, more teams will sign up, and we will add some Thursday and possibly Saturday evenings to the schedule.

Sunday April 4, 2019 DD Clinic 10:00 am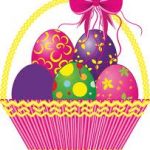 Friday April 19, 2019 6:00 pm 
Easter Egg Stuffing Potluck Dinner ~ bring a dish to share  and stay to stuff some eggs for the Easter Egg Hunt.
WE NEED BUNNIES FOR THE EASTER EGG HUNT

We particularly need stuffed animals. They should be clean and in as-new condition.
Donations or nearly free are best. Please bring any stuffed animals to the lodge. We also needpeople to help stuff the eggs at Friday Night dinner on April 19th, and to help at noon at theevent itself. Please show up at the Ridgway park at noon. If you can help, please contact Jerry Serman at jerry.serman@sermangroup.com or Jim Pettengill at jandkpet@montrose.net or 626-4239.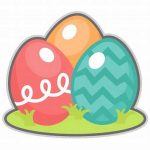 52TH ANNUAL ELKS EASTER EGG HUNT
Easter is coming!
The Elks lodge will be presenting its 52nd annual free Easter Egg Hunt on Easter Sunday, April 21st at Ridgway's Hartwell Park at 2:00 pm. This is for children up to 12 years old. There is no charge for this event.
We need the community's support for this event by donating either cash or products (plastic eggs to stuff,
jelly beans and small hard candies to put in the eggs (no chocolate, which melts in the sun), and stuffed animals.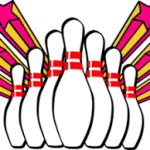 2nd ANNUAL BOWLING WITH COPS
 
SATURDAY APRIL 27, 2019
DETAILS COMING SOON